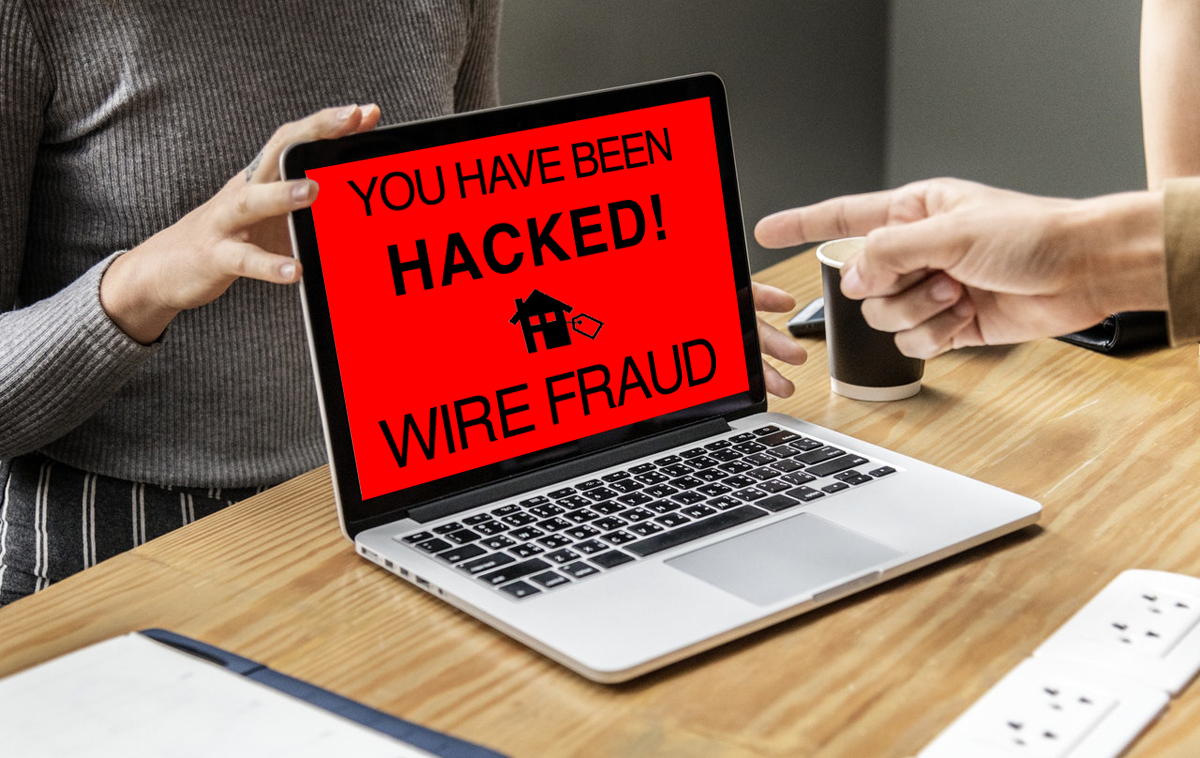 Over the last few years, wire fraud scams have increased with regard to the real estate purchase transaction. Can you imagine sitting in your real estate closing on the purchase of your new home and finding out that the down payment that you allegedly wired to the title company never arrived? Sending thousands of dollars of your life savings to the wrong account due to a scam is one of the scariest things that can be imagined. This blog is a warning to all real estate buyers to be very careful throughout the real estate closing process to ensure your closing funds are safe from hackers.
Hackers are looking to fool buyers through email by pretending to be the buyer's attorney or the title company. The emails will tell the buyer that the closing funds need to be sent by wire to the wiring instructions in the message. The email may also suggest that any previous wiring instructions that were sent to the buyer were changed. The email addresses sent by hackers will either exactly match the attorney or title company email address or will look so similar that a buyer will not notice that the email address is changed by one letter or number.
The best way to avoid this scam is to call your attorney or the title company on the phone when acquiring wiring instructions for a closing. Once a buyer receives a wiring instructions email, they should always call their attorney or the title company to verify the wiring instructions. NEVER wire funds based solely on an email. Always call your attorney, realtor or other agent that that is assisting you in the closing process prior to wiring your funds.
Also be advised that most title companies will now send wiring instructions through encrypted emails to give buyers added protection. Another way to avoid a potential wiring scams is to bring a cashier's check to the closing. However, this option will only work if the buyer's down payment is under $50,000.00. By law, an amount $50,000.00 or greater must be wired to the title company. Title companies will not accept cashier's check greater than $50,000.00.
Please be advised that in my legal practice, I will always call my clients prior to forwarding them wiring instructions and I will verify the instructions with my clients after they have been received. If you have any further questions about real estate closing or other legal matters, please feel free to contact me by email or phone.
This article provides insights from Marlon T. Suskin, who is a local Libertyville Attorney at Law specializing in residential and commercial real estate closings in Cook County and Lake County, IL.
Photo by rawpixel.com from Pexels edited by www.advergroup.com